RILD Building
The building's address and postcode is:
RILD Building
Royal Devon and Exeter Hospital (Wonford)
Barrack Road
Exeter
EX2 5DW
Find us on Google Maps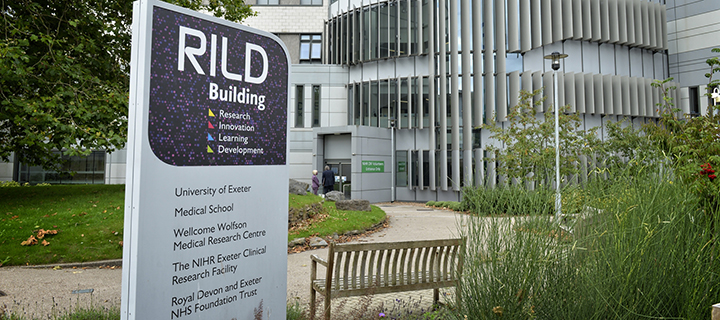 Welcome to the RILD (Research Innovation Learning & Development) Building
The RILD is a state-of-the-art facility that houses a number of seminar rooms, a lecture theatre and specialist medical training rooms. These rooms are available for hire for both NHS and non-NHS organisations.
The RILD is located and situated close to Exeter City centre, making it an ideal location for visitors and conference attendees. The RILD centre is easy to find, with excellent local transport links and overnight accommodation just a short walking distance away.
Whether it is two or 130 people, RILD is the perfect location to have that meeting, seminar or conference.